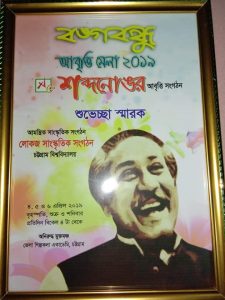 On, April 7, 2019
The people representing the common people's life culture of rural Bengal which is"Lokojo Sanskritik Sangathan" presented their performance as a cultural organization invited to the "Bangabandhu Abbriti Mela"(Bangabandhu recital fair) organized by "Shabda Nongor"Organization at the unrestricted open stage of Chittagong Shilpa Kala Academy. The organization served on this day the most popular drama related "Gambhira" of the Chapainawabganj area of ​​Rajshahi, Bangladesh.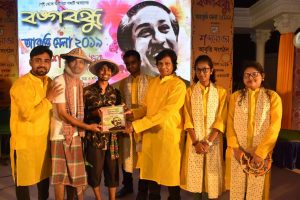 Whose contents were: "Promito Uccharoner Gurutto" (The importance of standard pronunciation)
The organization is dedicating their performance to thousands of attendees who inspired us with a sonorous applause every moment. In fact, these moments of inspiration have played a vital role in making the organization work from its position today.
Translation- Tasnim Binta Saif